WX Screw and KC Tube Washer
This is a two part product that consists of a 5.8mm screw fixing and insulation washer for use when fixing into sheathing boards. It is important to ensure the sheathing board provides the correct pull out resistance required.
Fixing length is made up using a combination of screw lengths and washer tube lengths. Please contact SPSenvirowall Customer Support Team for fixing length matrix.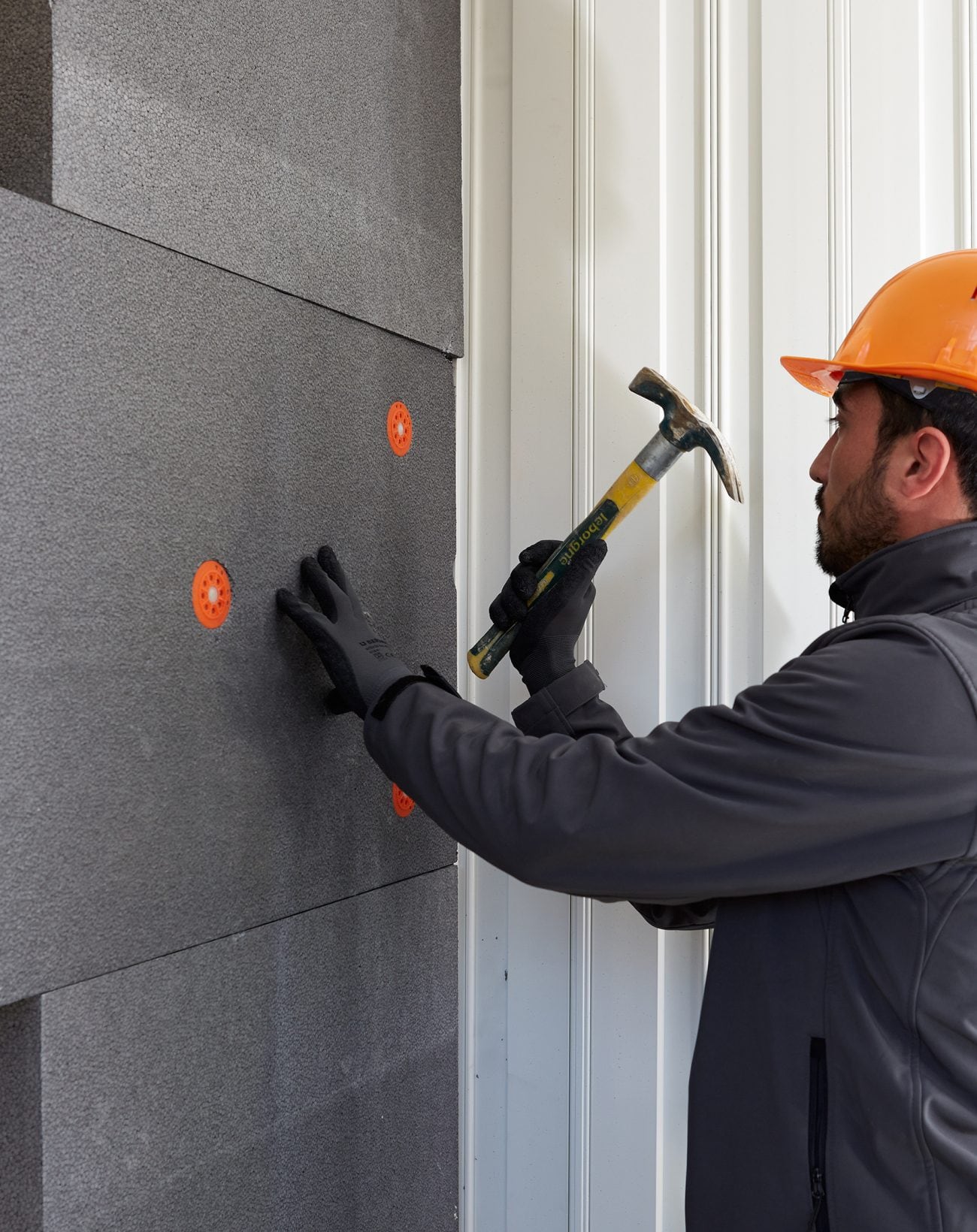 Mechanical Fixing of Insulation to Various Substrates
Mechanical fixings or anchors play an important function in the way in which External Wall Insulation Systems perform under building and dynamic loadings. The role of the fixing is far greater than simply holding the insulation in place until the render is applied, it has to accommodate movement within the structure, positive and negative wind pressure and supporting the self-weight of the system to name a few key functions.
There are a number of different fixings that can be used and it is important to select the fixing for the application and in some instances this requires on site pull out tests to be completed to determine the performance of the fixing with the substrate.
Based on site conditions and location along with site based test results, a specific fixing pattern may be required. Please contact the Benx technical team for advice.
All masonry based EWI fixings are tested and Certified in accordance with ETAG 014 'Plastic Anchors for ETICS'. Within this standard there are 5 categories for which the fixings can be Certified as being acceptable to be used in and these can be seen in the table below. If a substrate is not categorised then on site testing must be done.
Technical Information
Pin Material

Hammer or Screw Set

Minimum Embedment Depth

Drill Hole Diameter

Point Thermal Transmittance

Lengths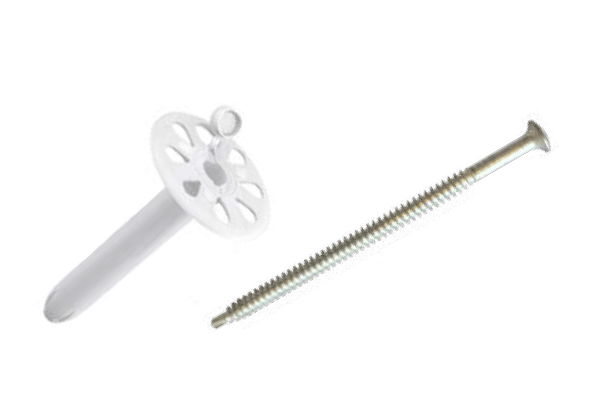 Contact Us