RCM Multipurpose  – A1 non-combustible, cellulose fibre cement board
RCM Multipurpose is a highly versatile cellulose fibre cement building board, offering excellent strength, weathering and acoustic properties. It is available as building boards and soffit strips.
With an A1 non-combustible classification Multipurpose offers the highest level of fire rated performance making it an excellent option for buildings over 18m.
Providing high levels of flexible strength, RCM Multipurpose allows design led visions to be delivered by providing a curvature building option.
Fire rated to EN 13501-1 class A1 non-combustible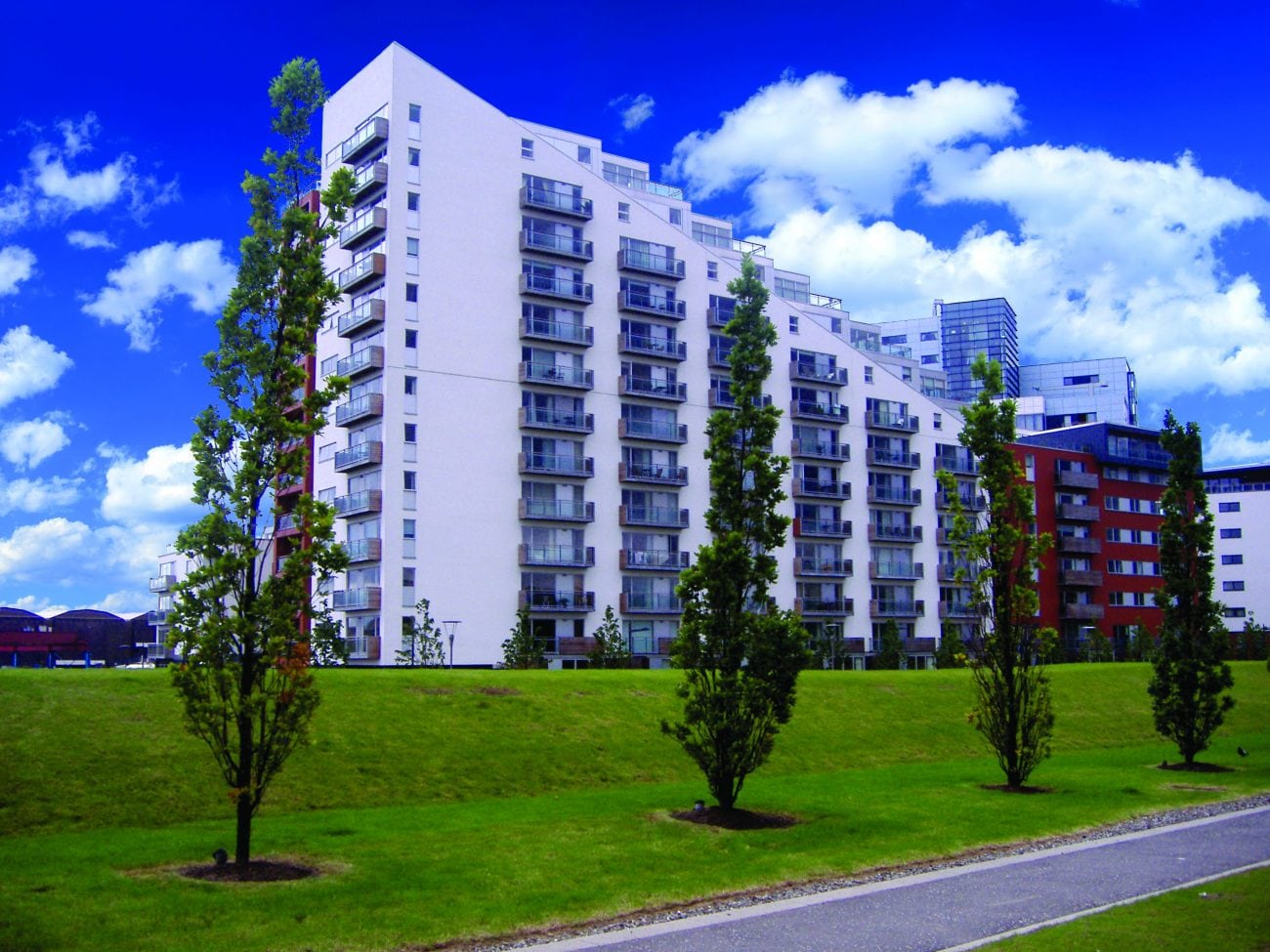 Key Applications
Internal and external walling
Flooring and ceilings
Facia's and soffit liner
OEM applications for improved strength and density
Tile backer board
External cladding
Key Features
Fire rated to EN 13501-1 class A1 non-combustible
Exceptional racking strength EN 594:2011
High impact resistance
Excellent weathering properties
Wide range of thicknesses
Extensive range of applications
Range of soffit strips available
Integrates with other RCM products
Workability
RCM Multipurpose can be cut, drilled and nailed with conventional woodworking tools.
For cutting the product in any volume, we recommend the use of an RCM poly crystalline diamond Dart Blade to avoid excessive wear on other blades. Alternatively, RCM offer a complete fabrication service, please contact our technical department for details or visit the fabrication and design page here.
Suitable for the Following Construction Types
Lightweight Steel Frame

Timber Frame

Modular / Offsite

Concrete Frame
A building board with multiple uses
Multipurpose

Lightweight Steel Frame
Technical Data
Nominal Density

Bending Strength

((Modulus of Rupture))

Modulus of Elasticity

((MoE) (Oven Dry))

Thermal Conductivity

Moisture Content

Reaction to Fire

BS EN 13501-1 Class A1 Non Combustible

Biological Resistance

Surface Condition

Front Face - Smooth

Back Face - Textured

Durability

((Life Expectancy - Minimum))

Standard Board Sizes

Nominal Mass of Product

((kg/m²))

Dimensional Tolerance

Length

Width

Thickness

Product Testing and Certification

Fire Reaction Tests

BS EN 13501-1 Class A1 Non-Combustible

Category 1 fire rated through wall solution to BS 476 part 21 and BS 476 part 22.

BS EN ISO 1716:2010

BS EN ISO 1182:2010

Physical Properties

EN ISO 12467

EN 594:2011 and BS 5268-6.1¹

Recommended Fixings

Steel Frame

4.8mm x 38mm Wing tip self drilling fixing

Timber Frame

4.2mm x 42mm Climaseal self drilling fixing

Further Information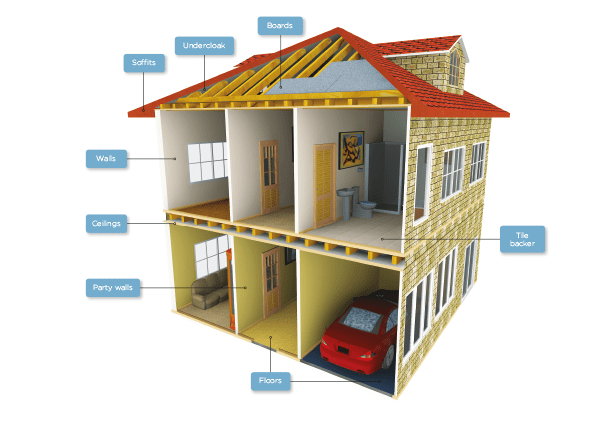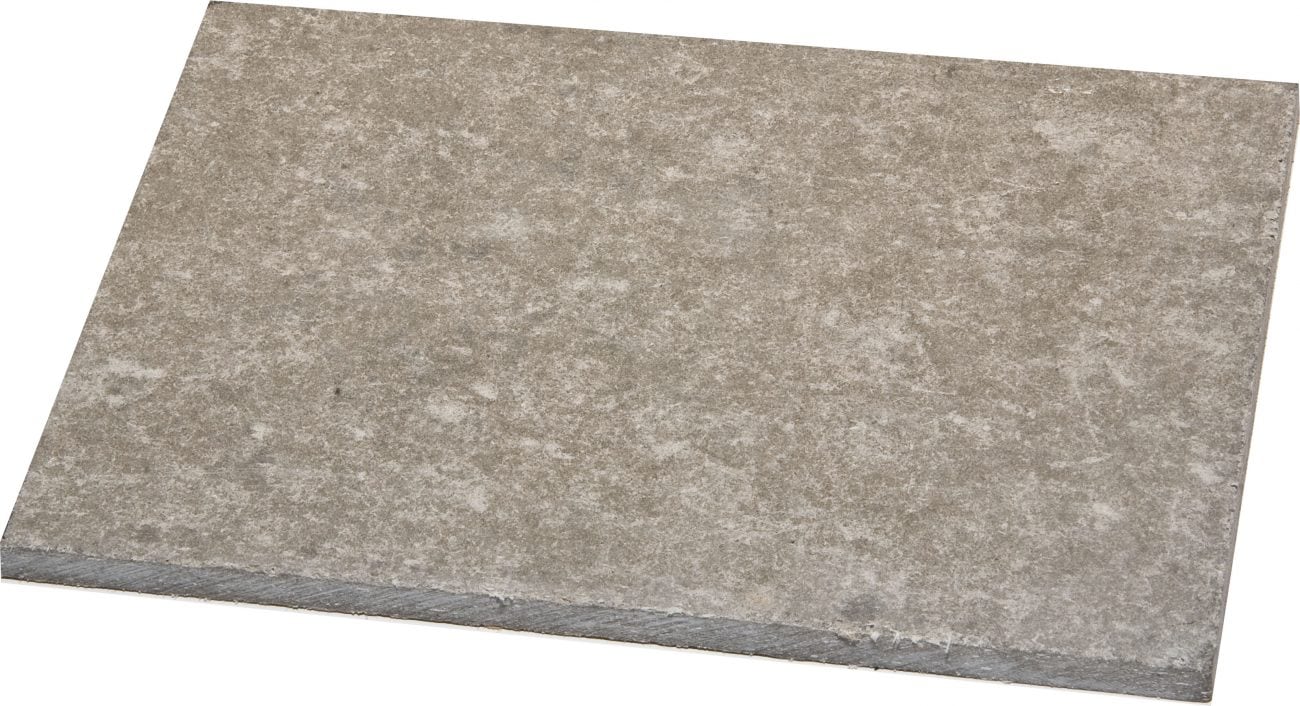 FAQ's
RCM Multipurpose can be used in flooring and roofing applications.
RCM Multipurpose can be used as a tile backer board.
RCM Multipurpose has one smooth face and one textured face, the smooth face should be fixed outermost.
RCM Multipurpose has a rating of A1 to EN13501-1 this is a reaction to fire classification and should not be confused with fire resistance.
Yes, RCM Multipurpose can be left permanently exposed, we would suggest using a sealing coat to maintain long-term appearance.
Yes RCM Multipurpose can be used as a tile backer board.
Yes, 12mm thick RCM Multipurpose (referred to as Superflex) is referenced as a suitable render carrier board for the Kilwaughter K-rend system using their HPX and HPX 12 basecoats.
RCM Multipurpose edge distance is 12mm except at the board corners where fixings should be moved up or down to achieve 50mm. Fixings should be fixed using a maximum 600mm x 300mm grid pattern.
27 No. fixings per 2400mm x 1200mm sheet when fixed in a vertical orientation.
25 No. fixings per 2400mm x 1200mm sheet when fixed in a horizontal orientation.
For fixing into SFS framing 4.8mm x 38mm self-drilling wingtip fixings suitably treated against corrosion should be used.
For fixing into Timber framing 4.2mm x 42mm self-drilling fixings suitably treated against corrosion should be used.
RCM can supply Poly Crystalline Diamond (PCD) blades suitable for cutting RCM Multipurpose in a range of diameter and bore sizes, please contact RCM Technical department for further information.
Key Technical Certificates
RECOMMENDED COMPONENTS AND ACCESSORIES
Used to allow insulated structures to easily release excess moisture vapour into the atmosphere and keep the internal elements of wall structures dry.
EPDM is an important Benx façade protection layer. It is a synthetic rubber material which is both weather resistant and tear-resistant.
Essential accessories for a wide variety of applications, including sealing of sheathing boards and the durable bonding of breather membranes.
An important element in the way in which Cladding Systems perform under building and dynamic loadings.
Insulation products for walls, roofs and floors We supply three key types for both EWI and Rainscreen Cladding Systems
Designed to protect the building void between the inner and outer facade elements
Contact Us
Add Multipurpose to your NBS Specification