Reinforcement Mesh (Green) 165g 1mtr x 50mtr
Supplied in 50m² rolls (50m long by 1m wide) Benx glass fibre reinforcement mesh is used to add extra strength and impact resistance to basecoats, both in a render only context and when applied as part of an external wall insulation system. The reinforcement mesh should be applied as near to the outer surface of the basecoat as possible to provide the most effective protection.
Mesh can be ordered onine for collection at our branches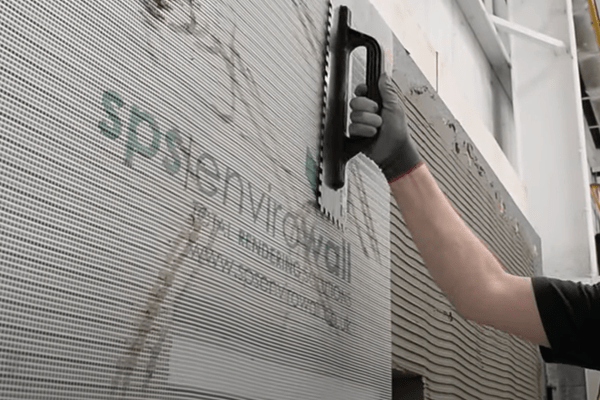 Technical Data
Width

Length

Mesh Size

Tensile Force

(Original condition (no alkali or chemical treatment))

L (MD)

Q (MD)

2,300 N/50mm

After Alkali Treatment (28 days
High Impact Mesh
High impact mesh is a heavy duty version of reinforcement mesh which provides a more robust reinforcement to render only and EWI applications. This should be specified in areas where a high impact resistance is required generally at ground floor level, in buildings with high levels of activity such as schools and public areas.
High impact mesh is available in 50m² rolls (50m length x 1m wide) and has a weight per unit area of 370/m².