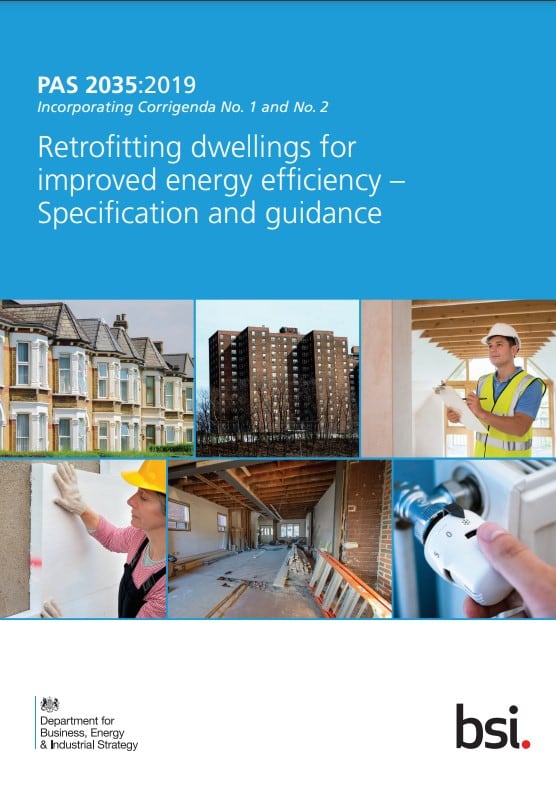 About PAS 2035
PAS 2035:2019 was sponsored by the UK Government's Department for Business, Energy and Industrial Strategy (BEIS). This is the key document in a framework of new and existing standards on how to conduct effective energy retrofits of existing buildings, it covers how to access dwellings for retrofit, identify improvement options, design and specify Energy Efficiency Measures (EEM) and monitor retrofit projects.
The standard drives the 'whole house approach' including the 'fabric first' methodology. It defines the qualifications and responsibilities of individual retrofit roles and respective activities required prior to and post EEM installation.  It also includes a risk assessment process that builds incrementally robust requirements depending on what requirement path (A, B, or C) the retrofit project is assessed to fall within.
If you would like to contact a certification scheme provider we would recommend that you use  Trustmarks' authorised directory. TrustMark works with a number of Scheme Providers from across the building service trades, including trade associations, certification and governing bodies, Competent Persons Schemes and other organisations for whom the delivery of standards is core.
Their scheme providers can be accessed below: