Kingspan Kooltherm K15 Insulation
Kingspan Kooltherm® K15 is a premium performance insulation with a fibre-free rigid thermoset phenolic core, faced on both sides with a low emissivity composite foil, autohesively bonded to the insulation core during manufacture.
The core is a premium performance rigid thermoset fibre-free phenolic insulant manufactured with a blowing agent that has zero Ozone Depletion Potential (ODP) and low Global Warming Potential (GWP) supplied in a variety of thicknesses to suit different U-value requirements.
Kingspan Kooltherm® K15 is to be fixed by mechanical fixings only, for use as an insulated sheathing, to the outside of steel-framed walls clad with the appropriate sheathing board, and to the outside of masonry or concrete walls in existing and new dwellings or buildings of similar occupancy.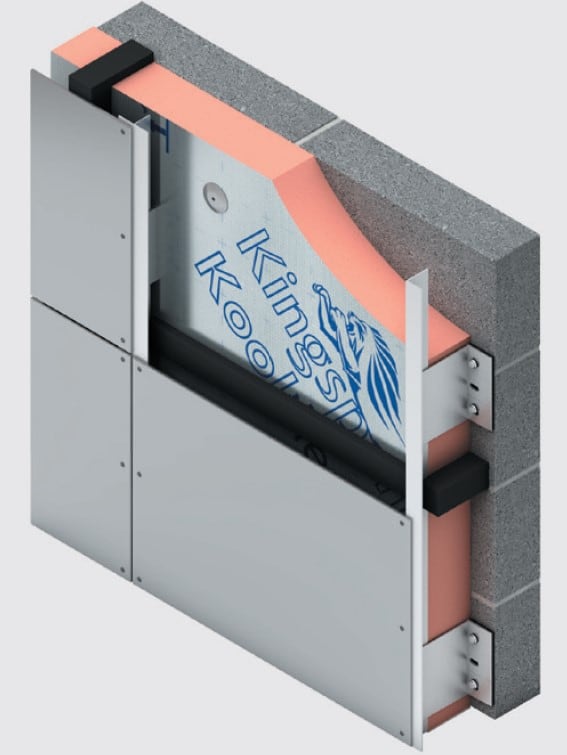 GET IN TOUCH FOR MORE INFORMATION ABOUT OUR INSULATION
Contact Us