Illbruck SP025 Fire Membrane Adhesive
SP025 Fire Membrane Adhesive is chemically neutral and low odour during and after curing. When tested to EN13501-1 with ME010 Façade UV & Fire Membrane, the system achieves Class B-s1, d0 (reaction to fire). On full curing, the product is permanently elastic but with a high mechanical strength.   
Suitable for bonding and sealing in construction applications. Façade sealant for external and internal use according to DIN EN 15651-1, Class 20HM. Tested with ME010 Façade UV & Fire membrane as a Fire Rated Membrane System to EN 13501-1: Class B-s1, d0. Suitable for bonding illbruck intelligent membrane range (NOT EPDM).
EN 13501-1: Class B-s1, d0 - Tested with ME010 Façade UV & Fire membrane as a Fire Rated Membrane System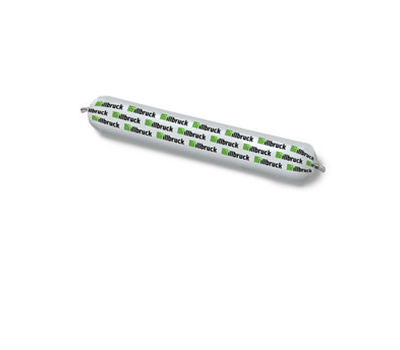 Tested with ME010, as a Fire Rated Membrane System to Class B-s1, d0 to EN13501-1
Very low-emission EC1 Plus
Excellent bonding even with slightly damp surfaces
Fast curing single component system (film formation time approx. 25 minutes)
UV and rain resistant, isocyanate and silicone-free, odourless