EnviroBrick is an attractive brick effect render, consisting of a cement-based through colour render, requiring only the addition of water. It provides the specifier with the ability to create brick effect finishes where traditional brick slips could not be used. EnviroBrick can be applied over any SPSenvirowall base coat and can be used on both insulated and non-insulated systems.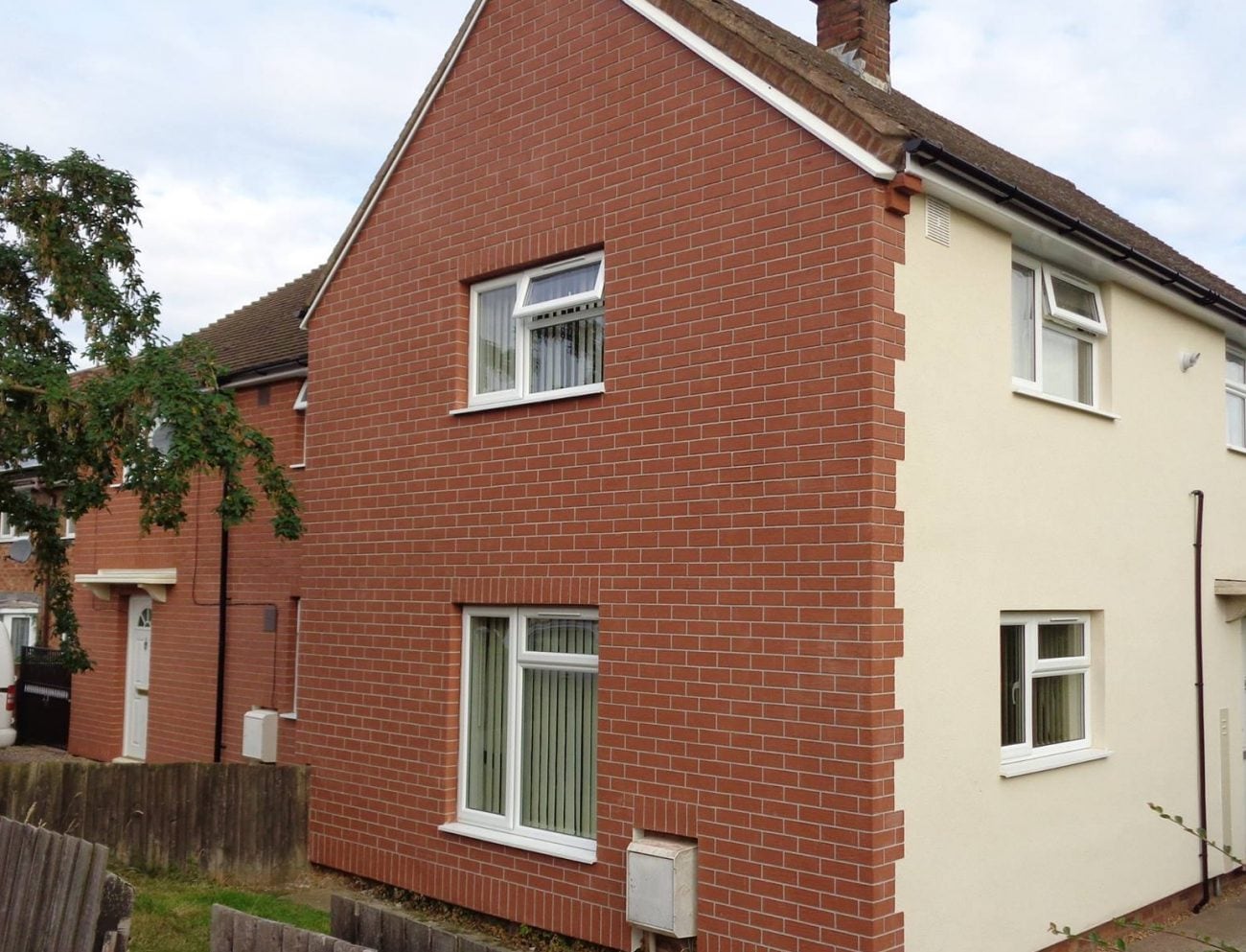 Applications
Envirobrick is BBA Certified for use onto both Masonry and Timber Frame Substrates.
For masonry, we have a choice of Mineral Wool, EPS and Phenolic Insulation
For Timber frame substrates we have a choice of Mineral Wool and EPS Insulation.
The product can be used both insulated and non insulated, as well as other substrates, however not every variable is covered by BBA.
Key Benefits
BBA Certification covering a wide range of options
Cost effective method for achieving a brick effect finish
Crack resistant
Fully weather resistant
Large colour range
No maintenance
Independently Tested
The SPSenvirowall Envirobrick system has achieved the prestigious Kite mark license to BS EN 998:2003, is ISO9001 approved and conforms to BS5262 Type II. It also provides BBA approval, providing you with total peace of mind.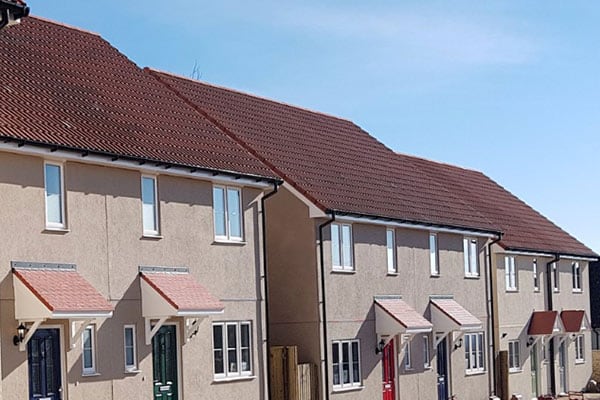 Vedelers Close – Wincanton
Somerset, Wincanton
Rent to Buy properties in Vedelers Close, a new 2 and 3 bedroom development in the small and charming town of Wincanton in South Somerset feature SPSenvirowall's RendaClad System. The new £1.8m development...
EnviroBrick Case Studies
Sterte Court Case Study

Poole

The Sterte Court development comprises of 20 apartments over four storeys, 18 of which belong to RSL,...

Arley and Atherstone Case Study

Warwickshire

The Project Homes in the Arley and Atherstone areas received new insulated render systems after a three...

Derby City Scheme Case Study

Derby

Completed in November 2015, this mixture of solid brick, REEMA, Tru Steel, No Fines and Old Tanks refurbishments...
Related Products
Wall System 2 enhances thermal efficiency and can dramatically reduce energy bills and the carbon footprint of the building. It has three key benefits: Protection...
SpeedySlip provides the traditional appearance of a brick finished building but with technology of a lightweight acrylic or mineral brick slip finish....
The BrickStick system offers the flexibility of a brick slip system with the traditional look, durability and feel of real brick work. Developed to complement...
EnviroDash is a high polymer modified through colour dashing receiver which is available in an extensive range of colours which work in conjunction with...
Contact Us