A specialist vertical mount system utilising clips for stone or ceramic panels.
Technical Features and Benefits
Wind pressure is passed right to the building element – no tensile load on the dowel.
Each F1 can be used for a fixed point or a sliding point.
The F1+ is mainly used as an anchor point. It has high load bearing capacity due to its design with a height of 175 mm combined with 2 wall fixing points.
Dowel spacing of 125 mm for the F1+ makes it possible to fasten to a problematic subgrade.
Integrated clamp-slide provides 38 mm of adjusting for the L- or T-profiles.
Made of aluminium EN-AW 6060 T66.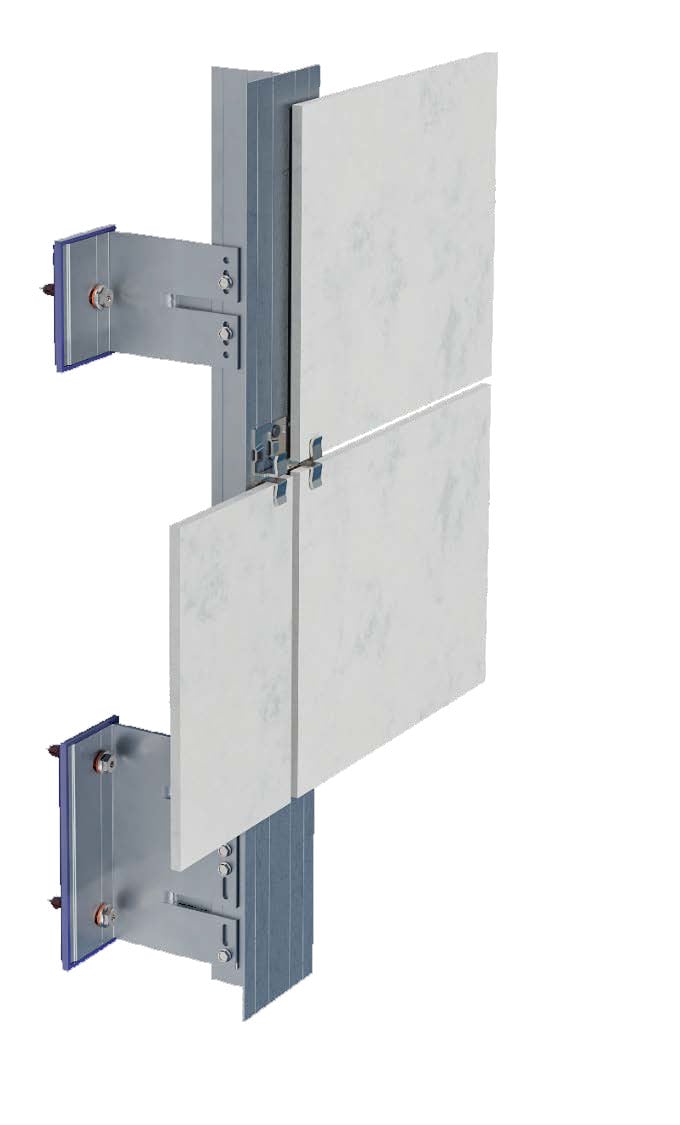 FOR FURTHER INFORMATION PLEASE CONTACT OUR FAÇADE DEPARTMENT
Contact Us