SPSenvirowall Products Help Regeneration of City Centre Site.
A 1960's shopping centre in Newcastle has undergone an extensive revamp using a portfolio of products provided by SPSenvirowall.
The Newgate Shopping Centre received a £100 million redevelopment which involved demolishing the 1960's shopping centre and replacing it with 575 purpose built student beds over 9 storeys, a 265 bed hotel and retail, leisure and restaurant space at ground level, creating a brand-new modern building and breathing new life into Newgate Street.
SPSenvirowall's Wall System 1 offered a cost-effective solution for this framed and masonry structure including a fast method of façade construction.
Utilising 100 – 250mm mineral wool, it offered excellent acoustic properties, an A+ EuroClass fire classification and is an extremely thermal efficient insulation option. SPSenvirowall's EnviroSil silicone topcoat used on the exterior was an important choice. EnviroSil's outstanding self-cleaning properties was a huge advantage given the city centre location of the building, while the 1.5mm texture of the render and its extensive range of colours could be used to fit in with the aesthetics of the surrounding area and blend with three existing historic architectural styles.
Due to EnviroSil's highly water repellent silicone properties the façade will look exactly the way the architect had proposed and continue to look that way for years to come, allowing the façade to maintain its cleanliness via the natural cleaning process which occurs during rainfall.
The Benefits of SPSenvirowall's Wall System 1
Solutions for most masonry and framed substrates available
Extensive range of finishes available
A range of insulation options offered
Extremely cost effective
Thermally enhances and protects any façade
Suitable for low and high-rise construction
BBA approved certification for all system options

The development which sits within a busy thoroughfare between Newcastle City centre and Newcastle train station now forms two landscaped courtyards which deliver a modern living space for student units and hotels.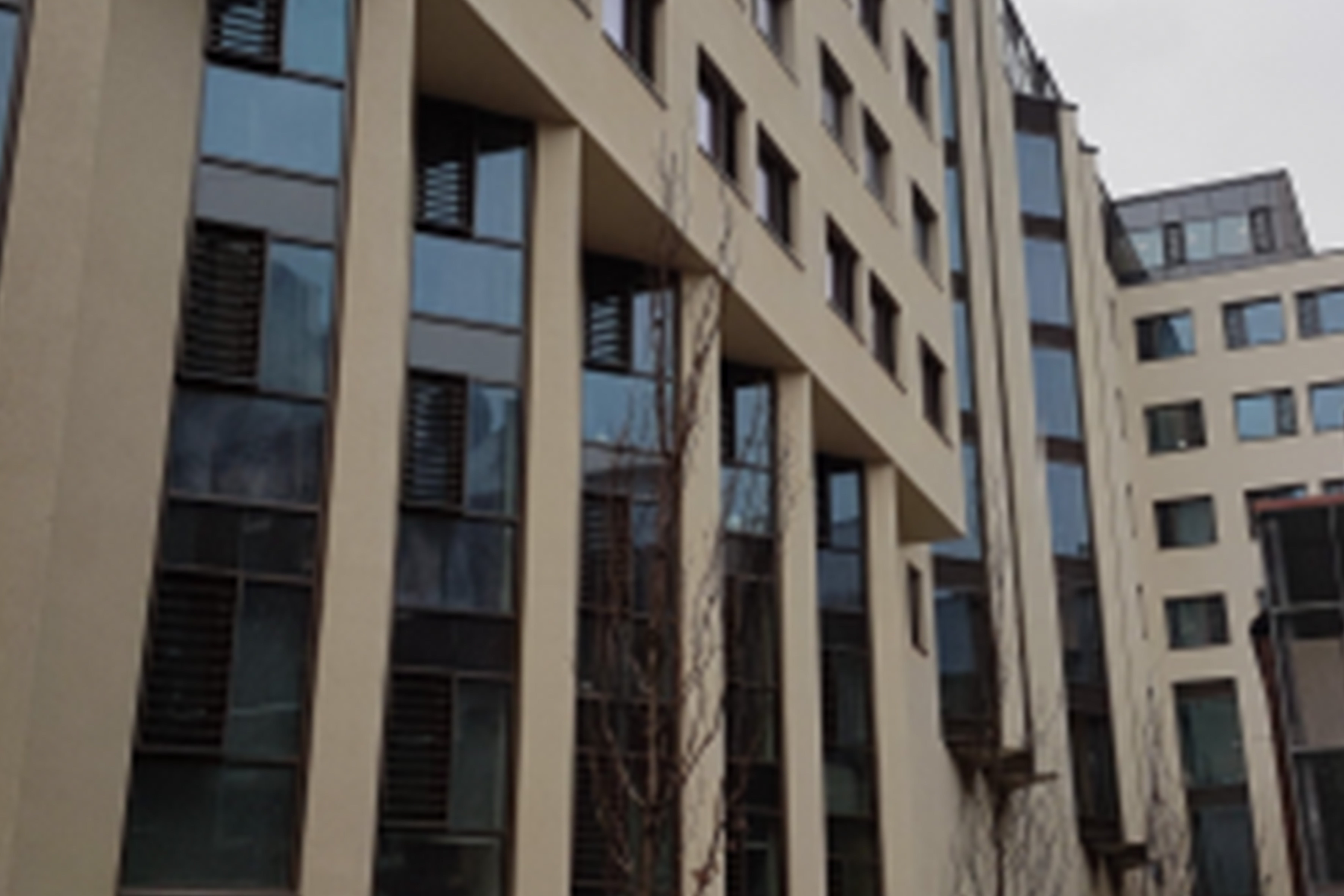 Newgate Centre Case Study
SPSenvirowall's Wall System 1 offered a cost-effective solution for
Newgate Centre's framed and masonry structure.
Download Case Study