This is a fast track construction of student accommodation in the centre of Cardiff. The frame of the construction is cast concrete with a lightweight steel infill.
Contained within the stud is 50mm mineral wool insulation, assisting with the walls thermal, acoustic and fire performance.
120mm of white EPS with mineral wool fire breaks has been fitted external to the frame, generating a U-Value of 0.22W/m2K. The system supplied is the SPSenvirowall Wall System 1 highly polymer modifier mesh reinforced basecoat with 1.5 mm grained silicone coloured top coat.
These colours contrast well with the grey metal rainscreen cladding. The architect was keen to introduce joints at floor slab elevations to panelise the façade, providing a more complimentary match to the metal cladding.
External wall insulation was chosen as it provided the most cost effective and quickest cladding option for a building that had to be built in the shortest time frame and within a tight budget. The render provides the appearance of mass to a building which is of a lightweight construction.
Keeping the students, our country's future, warm and within an environment which is not only conducive to learning but also partying, hopefully not in equal measure.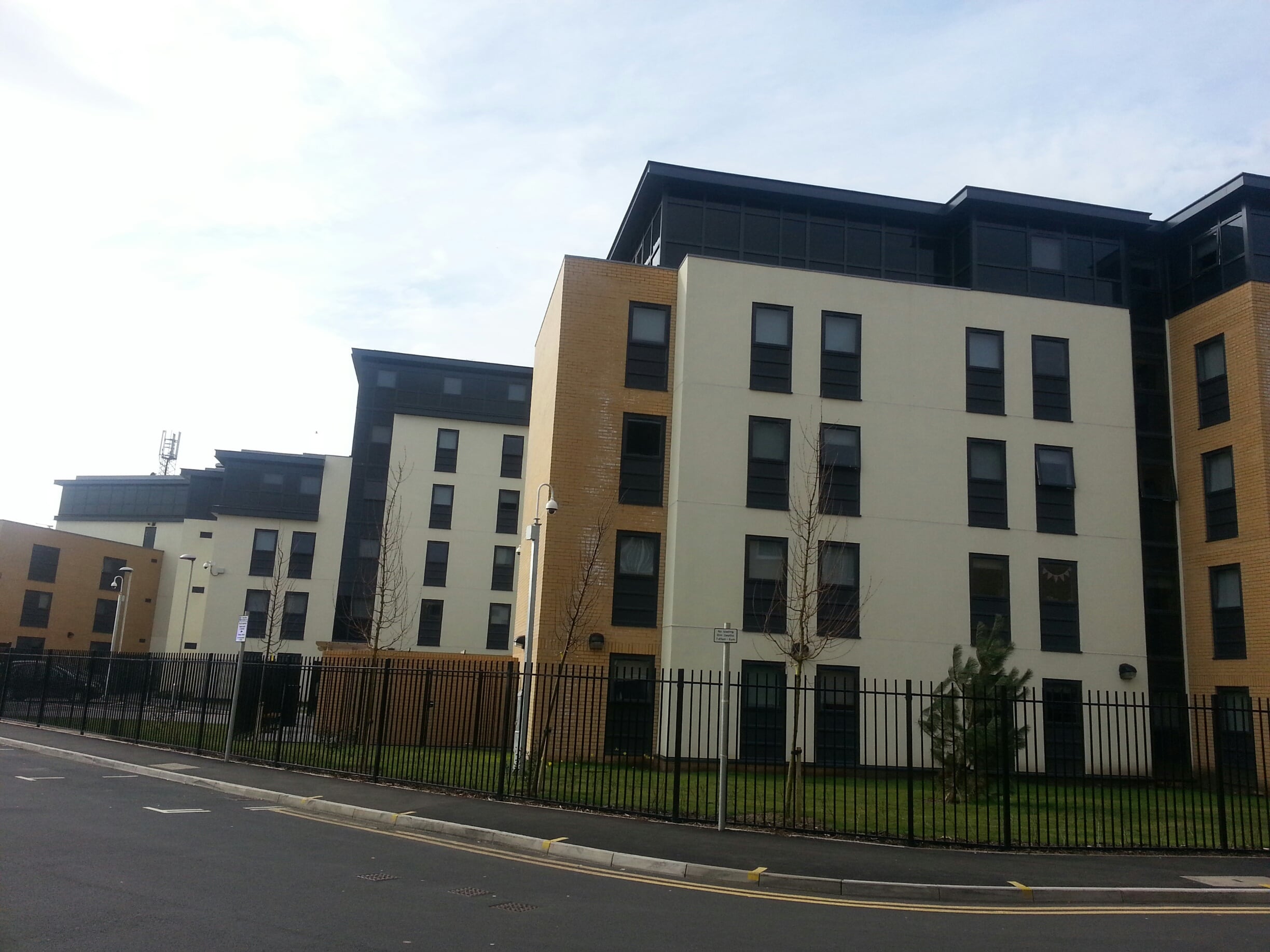 Liberty Gardens Case Study
Wall System 1 with 120mm white EPS and mineral wool fire breaks
externally fitted to a cast concrete frame at Liberty Gardens.
Download Case Study