The Objective
Kennet House is a unique project in the centre of Reading. Originally a 1960s office block, the disused building was stripped to its concrete frame and a lightweight steel frame attached which an installation system was then placed onto.
The objective was to achieve a fully refurbished building with an additional four storeys added.
The client's objective for the finished look of the building was to achieve a stepped detail in the render above the window heads to display a creatively stepped feature using a range of different colours.
Achievements
To accomplish the objective, system installer Jessella used the SPSenvirowall TS Rail system with a combination of 100mm and 170mm insulation and a 1.5mm silicone finish in range of different colours with black render used above the windows to achieve that stepped look.
Standing six stories high, the resulting effect was a striking finish for developer Crest Nicholson.
The Benefits
Kennet House has been developed into a brand new collection of stylish and exclusive homes in the heart of Reading and positioned next to the Kennet River with outstanding views. The insulation used also means that tenants can benefit from energy efficient homes with a U-value calculation of 0.18W/m2k.
The development was successfully completed in April 2015 and took a year and a half to complete.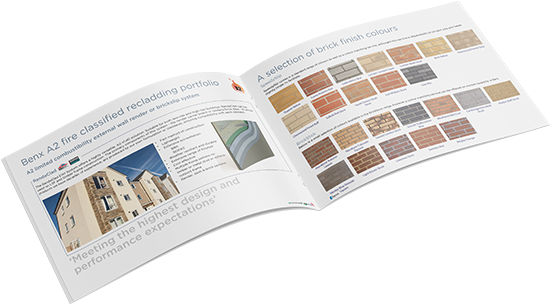 Kennet House Case Study
Kennet House is a unique project in the centre of Reading refurbished utilising
SPSenvirowall's TS Rail system with a silicone finish.
Download Case Study