Supertech™ Jointing Detail
Joint Profile for Benx Supertech Plank
Joint profiles are used vertically to create a clear dividing line between two runs of cladding.  This may be to create a dividing line between two terraced housed or to make a diving line between two different blocks of colour.  IMPORTANTLY, Joint profiles are NOT required to be used for every butt joint between board.
Size: 3000m long x 60mm x 25mm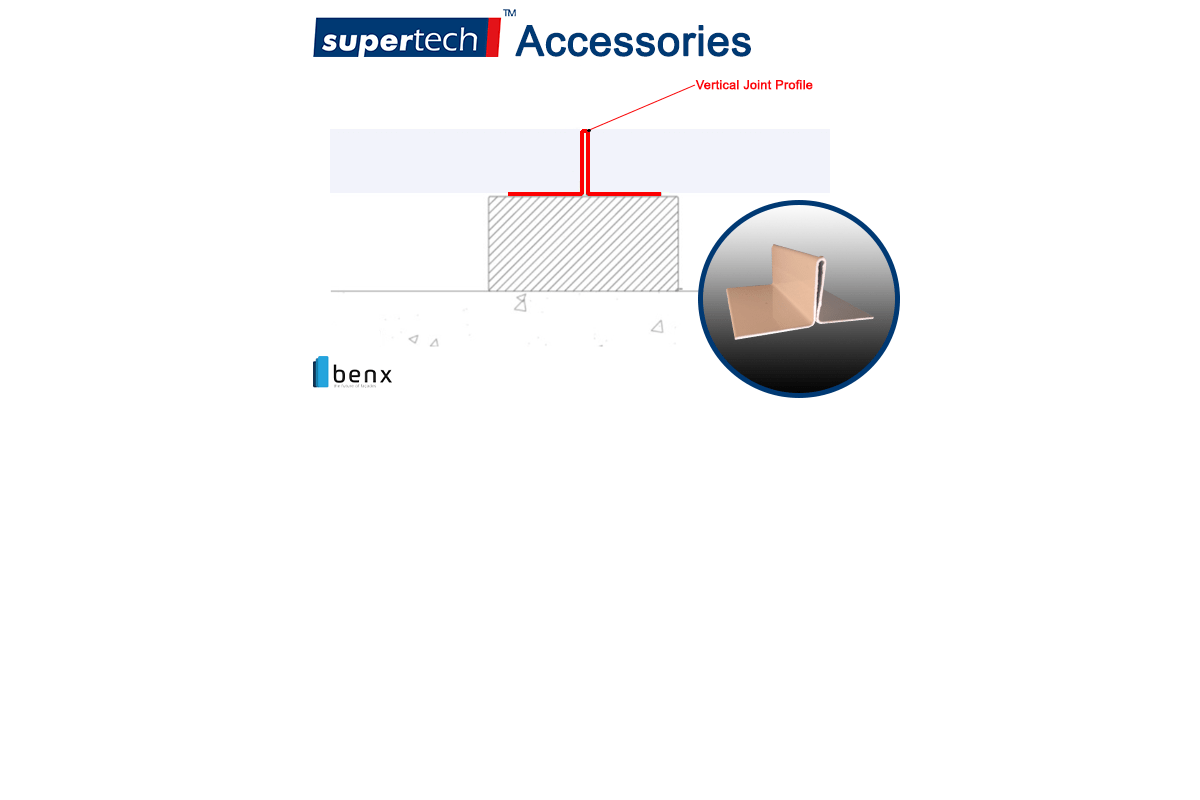 Please note that these trims must be installed before the boards are installed with the 60mm leg sitting behind the boards.
All colour matched trims are supplied in 3m lengths and manufactured in 0.9mm thick aluminium.  Joint Profiles are available in different colours to suit all Supertech planks
Technical Specifications
Material – PPC Aluminium
Length – 3000mm
Dimensions – 60mm x 25mm
Thickness – 0.9mm
Weight – 0.8kg
Features and Benefits
Long lasting aluminium material
Colour matched to suit Supertech planks
Light weight and easy to handle